IMPERIAL Refrigeration Air Conditioning Service Manifolds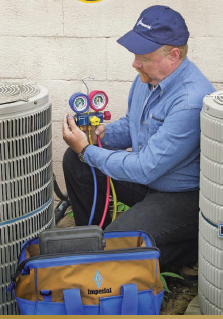 Imperial products are used by Technicians and Installers
in the Air Conditioning and Refrigeration i
ndustries all over the World.
Here we have a great selection of Manifolds, Tube Benders,
Tube Cutting & Flaring Kits, along with many fittings and unique tools.
Vistors can create a selection of products and save it on your computer,
Tablet or simply print it out for use at your local wholesaler.